And so we've come to the end of our second decade as a community theatre company, and this year has been a little different than most that have gone before.
Much of our work in 2019 has taken place in India, with both the MHRI project in Pune and the MeHELP project in Kerala. It was the former however that really burst into life with the performance of Suno Suno, a community play made with Swatantra and the residents of one of the many bastis (slums) in the city.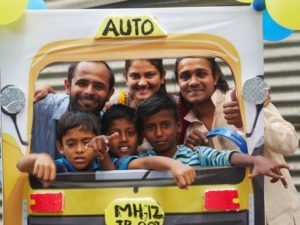 This was a truly incredible experience and the response from those who took part and those who saw the play has been really positive. There were also two international conferences that took place (one in Pune and one in Leicester) and we also took part in a conference at the Houses of Parliament. Over the next year we are anticipating a range of academic papers to come out of this work, and hope to share a short VR film at ICAF 2020.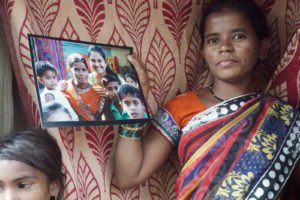 Our work in Kerala will come to fruition in 2020, with the creation and performance of two shows that will tour to both mental health clinic settings across the state, and into wider community settings. This year has seen the planning for this, including a wonderful week at the home of Lokadharmi where we devised a prototype performance with a small cast (including Archa) that we will go on to develop in January.
The early part of the year also saw the company move in a new direction by producing Tony's Last Tape, based on Tony Benn's diaries, at the Omnibus Theatre in Clapham. The one man show, originally commissioned by the Nottingham Playhouse, was performed during a period of real political turmoil with the result that Andy and Philip Bretheron (who played Benn) ended up on both national radio and TV talking about the legacy of Benn's political ideas. Alongside the show we mounted an exhibition of Tracy Moberley's work Power, Missiles and Monarchy that she made with Benn.
May saw us invite the Canadian applied theatre director Will Weigler to City Arts to run a workshop and over the Summer we worked on the audio version of The Rutlanders Return which was broadcast in November and December on Rutland Radio. An Education Pack was also created and the script was published (as was the text for Tony's Last Tape).
We also spent part of the Summer working at the wonderful 1620's House in Donington le Heath where we created a tour for primary school children based on the life and times of Kenelm Digby; before working in schools in Loughborough to create an exhibition and performance in response to this.
And then in November we managed to recruit 120 volunteers to perform But I Know This City! which was produced in partnership with a whole range of Nottingham venues and cultural organisations and which was a huge success with a combined audience for the 25 different chapters of around 2600.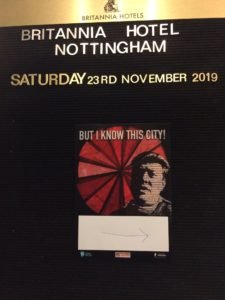 The year also saw us in discussion with theatres in Lviv and Granada as we seek to get our Congress project up and running, and we ended 2019 hearing that a consortium that we are a part of may be involved in a very exciting project (we should know by the end of next month).
We saw 2000 in with a performance at the Moira Furnace in North West Leicestershire, and 2010 with a modern Mystery Cycle at Southwell Minster, this time our first shows of the new decade will be thousands of miles away, in Kerala. But we have plans for many more local performances and projects, and hope that 2020 will allow us to continue to create new work and to work with many new people.
Thanks to everyone who has taken part in the many projects that we have produced over the last decade; it's hard to pick out our favourites from the craziness that was The Future Is Now! to the excitement of touring A Lifetime Guarantee, the rousing The Hammer of Defiance, our takeovers of Netherfield, Beeston, Loughborough, and the parks of Nottingham; to the smaller shows for Miners Welfares and working with the Red Cross.
Onwards and upwards!