Tony's Last Tape, a one man show based on the diaries of Tony Benn, will be performed at the Omnibus Theatre in Clapham, from April 2nd to 20th. Given the discussions that (hopefully) will erupt after the post Brexit dust settles, about the kind of society we'd like to live in, it seems like an ideal time to bring back this very successful show about such an influential figure. It's brilliantly performed by Philip Bretherton, is directed by Giles Croft and we're delighted that the Nottingham Playhouse have worked with us to re-stage the show in a theatre that was shortlisted for the Stage 2019 Fringe Theatre of the Year award.
We're currently working on putting together a number of different events and discussions that will accompany the play, to ensure that we can create as much debate as possible and are really pleased that Tracy Moberly's Power: Missiles, Miners and Monarchy, which was created with Tony Benn, will be accompanying this run.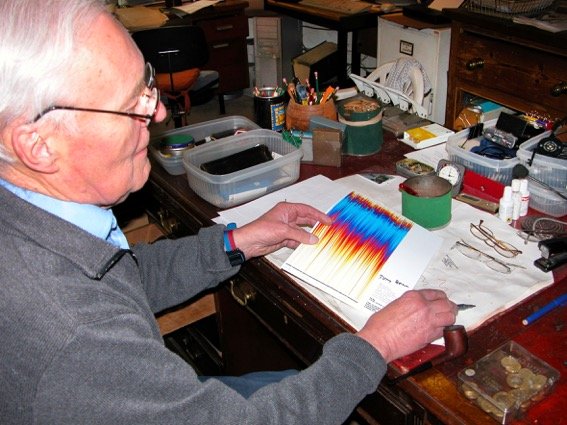 Whilst this is happening our collaboration with Swatantra Theatre and DeMontfort University will be coming to fruition with a tour across the bastis of Pune of the community play Suno Suno. The script, which is based on the stories of those who have migrated to the city looking for work and who have found themselves living in the cities slums, is currently being finalised with help from the local basti community. A theme song for the project has been written and recorded by the AR Rehman studio in Chennai, who created the soundtrack for Slumdog Millionaire; and Andy will be heading over very soon to work with the team there as they start rehearsals.
We will also be talking about this project in the House of Commons with some of our Indian partners for the International Development Conference, "Mobilising Global Voices: Perspectives from the Global South".
February also sees our work in Aspley being presented as part of the Arts Partnership Lab at Nottingham Contemporary, and work beginning on an audio version of The Rutlanders Return which was so successful last October.
Hope to see some of you in Clapham, if not Pune!